Using the Voice of Mayors to Advance North Carolina
News
The N.C. Metropolitan Mayors Coalition Board of Directors adopted a focus on building bridges between urban and rural communities in 2017.  They started the year in conversations with the N.C. Rural Center exploring how each organization views economic development across our State and learning from one another.
Those conversations led to a joint op ed calling for a focus on how urban and rural communities are linked as economic regions and a shared desire to chart an economic pathway that benefits all of us.  Read more…
New Research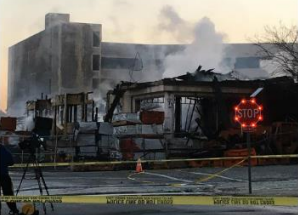 Crises are unexpected, quickly emerging and complex events that are varied in nature. Municipalities face crises spanning a wide array of disasters including natural (e.g. hurricanes), economic-technical (e.g. power failures), social (e.g. riots), and political (e.g. terrorist attacks).
Mayors function primarily as key public communicators in crises. Citizens recognize mayors as trustworthy authority figures. Effective communication requires clear and concise messaging. Mayors must consider both external communication—with the public and press—and internal communication—with staff and municipal agencies. Mayors help set the agenda in allocating resources and determining goals throughout crises.
Click here

to view a list of North Carolina's Metropolitan Mayors.